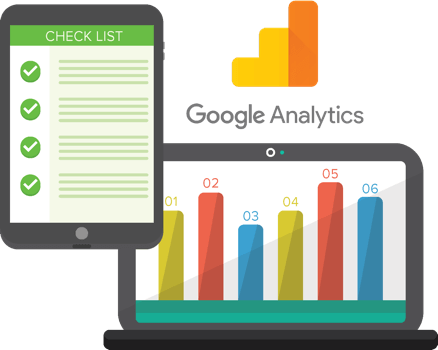 According to Builtwith, 29 million websites worldwide track their traffic through Google Analytics, but only 9% utilize the data and track everything.
Search Interactive is backed by the data produced by your customers, meaning that we track every movement they generate from the beginning to the end.
Google Analytics is not just about enabling the script on your website code; its setup requires creation of events, goals, and transactions, and utilizing tag manager and usage behavior based on different sources.
Search Interactive's focus is to track and report everything, providing you with the concrete data that could help improve your services/products. We are dedicated to educating our clients, which engages them and makes us able to work together and drive great results.
Our Google analytics audit and setup, and typically our way of working,
does wonders.
Event Tracking
Tracing user actions, including – but not limited to – clicking on buttons, links, social media icons, and file downloads on any page to track and improve the performance of the webpages.
Setting up Goals
By setting up Goals, the business owner can monitor the online leads through Google Analytics to ensure that the audience behavior is moving towards the right direction.
E-commerce Tracking
Tracking the number of sales, revenue, traffic sources, sales through a page, country source, and other highly important stats, which the shopping cart analytics report does not track.
Campaign Tracking
Tracking the performance of each campaign and the source of the traffic that bring the most sales. It is highly important to understand which campaign brings the targeted audience to invest more.
Custom Dashboard
Creation
A collection of widgets that allow you to quickly visualize everything important about your website when you open Google Analytics' front page.
Site Search Setup
This setup requires a search bar within your website to track what people exactly people search and find out the relevant pages/products on your site.
How Google Analytics Setup Works?
Insigths Planning & Process
Getting the right information about your website makes it easy for you to take the right decision in terms of which digital channel to explore more and which channel is underperforming for further investigation.
Typically, we follow the Gap Analysis process for medium-sized business websites, which can vary based on the client requirements and size of the website.
current google analytics audit
GA universal implementation
weekly / monthly reporting setup